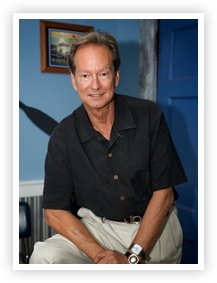 Jim Nored, DDS
Dr. Nored is a general dentist currently practicing in Crosby. He was born outside of Forth Worth in Weatherford, Texas, in 1946. Many educational years produced a D.D.S. from the University of Texas.
He started Greenspoint Dental Center in the 70s and later sold it to a prosthodontist. Personal reassessment awakened a desire to reconnect with patients and friends.
Travel opens doorways to the ideas of naturally-based medicine and wellness. "I have benefited from the input of a generation of healers," Dr. Nored says. Around the world people have used plants and natural medicine to survive.  Modern medicine has taken a big bite out of our knowledge of local medicine and natural healing. We cling to our historical medical roots.